KORG had an enormous year at NAMM Show 2020 with a slew of fantastic new products annouced to much excitement from the public. Here's the rundown:

ARP 2600 FS Semi-Modular Synthesiser
The orginal '70s semi modular by ARP is back — lovingly rebuilt to original spec with some additonal modern conveniences like MIDI. Extremely limited run, contact us ASAP if you want to secure one!

Wavestate Synthesiser
The spiritual successor to the '90s classic, the Wavestation. The Wavestate takes the concept of 'wave sequencing' and vector synthesis to unexplored depths, and sits alone in the marketplace as an entirely unique, and incredibly powerful digital synthesiser.

SV-2 & SV-2S Stage Piano
The much requested successor to the modern-classic SV-1 Stage Piano with a massively expanded sound engine, extra functionality like keyboard splits and more. Also available is the SV-2S, featuring powerful inbuilt speakers with a stylish white enclosure.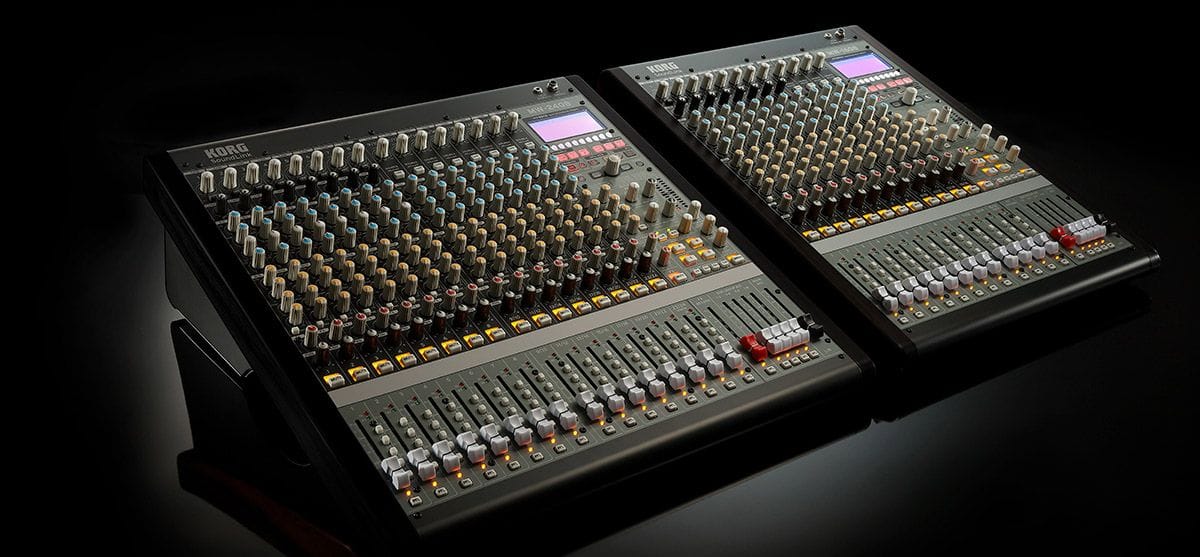 Soundlink Series MW-2408 and MW-1608
KORG have re-entered the mixer market with a bang, collaborating with Greg Mackie on these hybrid digital/analogue mixers, the first in their new SoundLink series.

Nu:Tekt OD-S Overdrive and HA-S headphone amp – DIY Kits
KORG have expanded their Nu:Tekt DIY-friendly line with an overdrive stompbox pedal kit and a headphone amplifier kit – both utlizing Korg's NuTube technology for analogue tone.

NC-Q1
KORG are also re-entering the headphone market with these innovative noise-cancelling headphones designed for DJs, tapping into an unexplored market for noise-cancelling technology.

i3 Workstation
The i3 is an entry-level workstation with a huge variety of pro-level sounds. Self-contained, simple to use, and fun to play, the i3 is the ideal synth for the budding composer, the energetic performer, or the inspired up-and-coming producer. Using battery power, the KORG i3 Music Workstation can run wherever you run; a convenient auto-power off function preserves battery life.

EK-50L Entertainer Keyboard
This beefed up version of the EK-50 keyboard packs a punch with more powerful speakers, a scratch resistant enclosure and expanded sound set.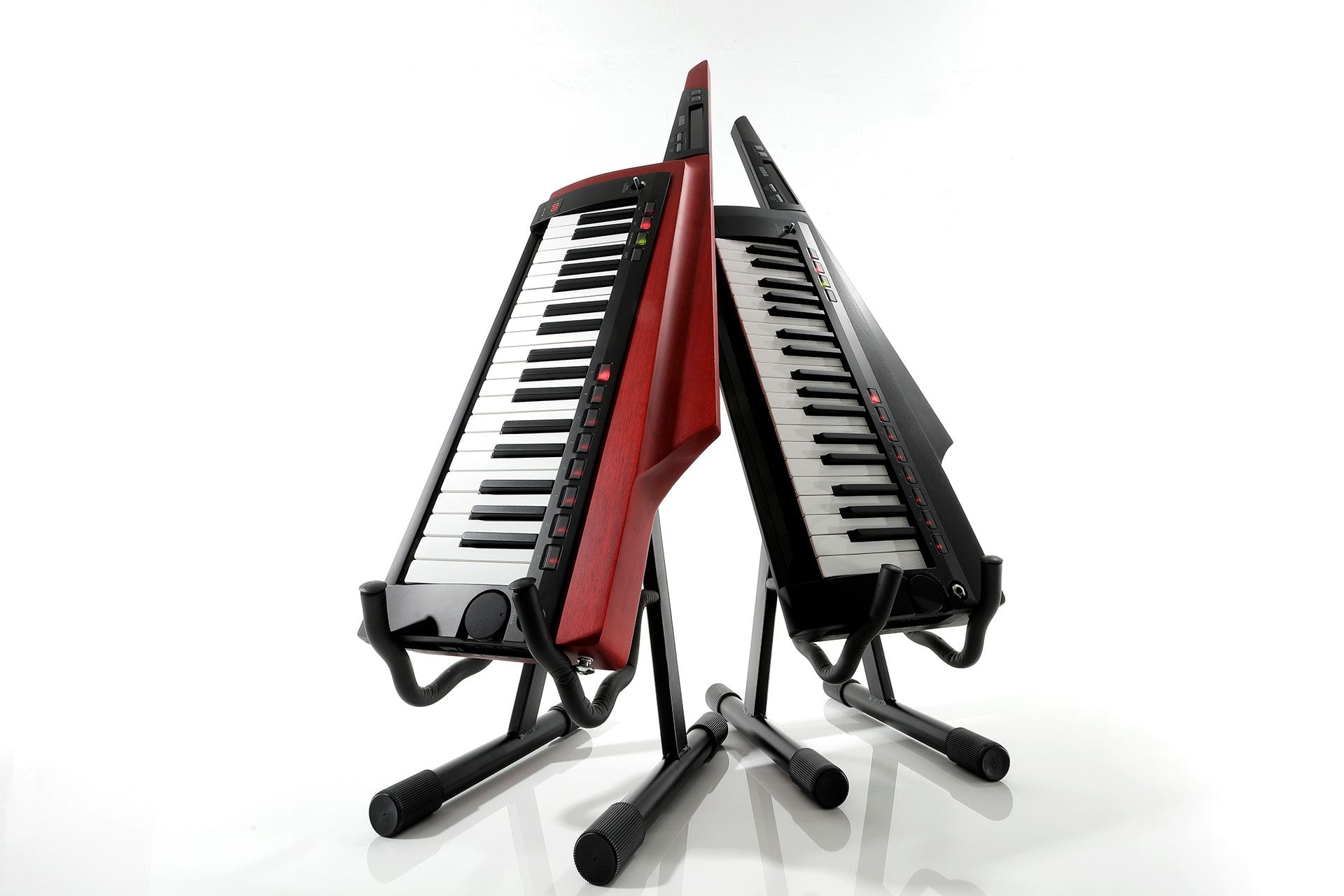 RK-100S 2
That's right, the Keytar is back! The artisanal wooden body inherited from the original RK-100 is a hallmark of the 100S, which is now available in a finish that accentuates its wood grain. Numerous sounds ideal for solo performance have been added, making the RK-100S fit instantly into any musician's stage performance.
XE-20 Digital Ensemble Piano
The XE20 is a new digital piano that features an 88-note natural-touch keyboard and contains two full concert grand pianos. It also includes automatic accompaniment so users can go from practicing their favorite songs to truly performing them at the touch of a button.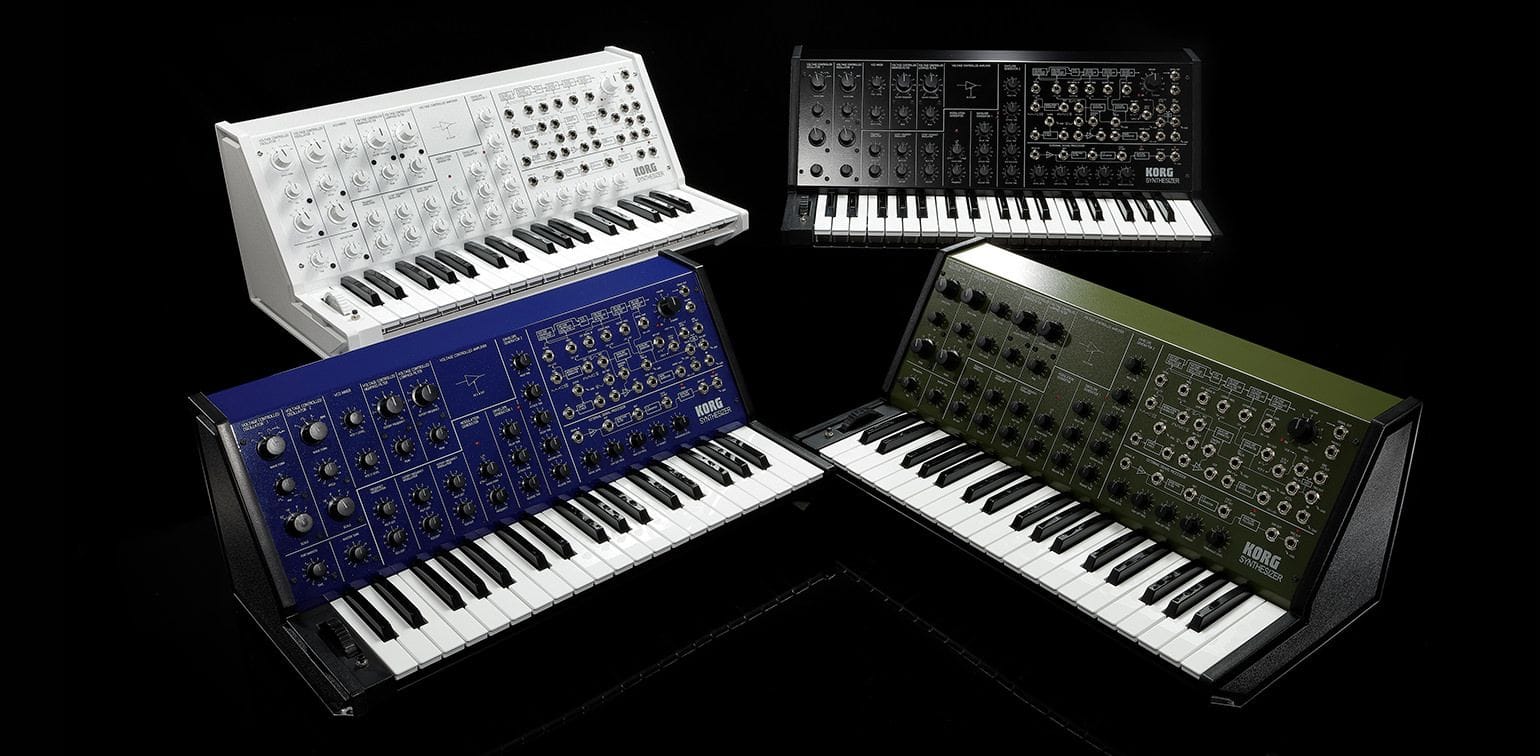 MS-20 FS Synthesiser
The full size classic MS-20 monophonic, analogue synthesiser is coming back for another production run – this time with a range of colour options!
All these products will be hitting Aussie shores very soon! Contact your account manager for further info, or https://www.korg.com/au/